Copart Report
Technical condition and data of the car (lot) sold at a Copart auction for only $3.55
Photo of the vehicle, technical condition, date of sale
What type of certificate (Title) was assigned when the vehicle was sold?
What is the appraised value of the lot and repairs, according to the Copart auction estimate?
Content Copart of the report
What information is in the Copart report? Report example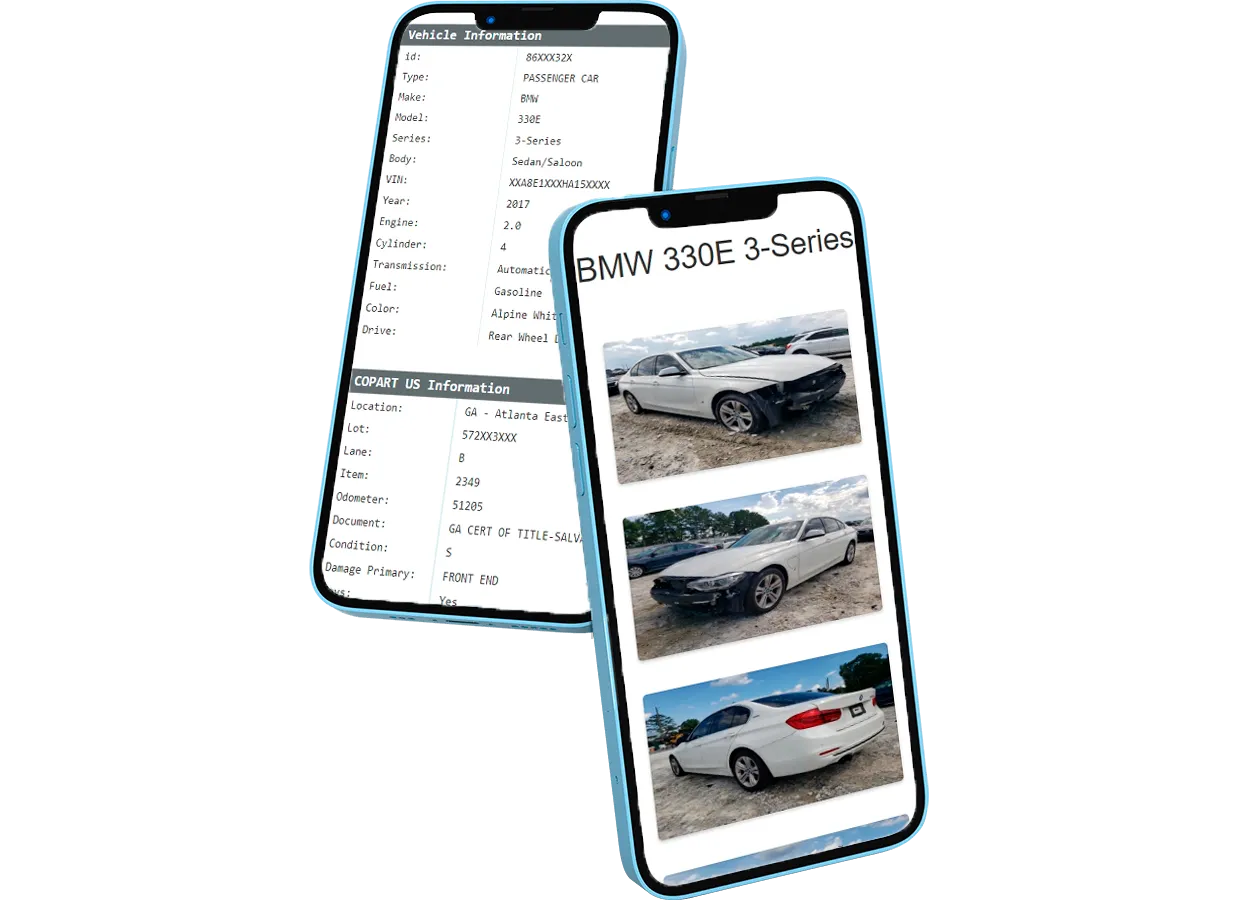 Learn more about the vehicle's history and avoid costly hidden problems
Copart Report - available by VIN number, only for vehicles sold through Copart auction. The report provides information about the technical characteristics of the vehicle and its condition at the time of sale (photos from the auction are included in the report).
There is also information in the Copart report about what certificate (Title) was assigned to the vehicle when it was sold: Salvage, Nonrepairable / Certificate of Destruction, Parts only / No Title / Bill of Sale, Junk, Original / Clear.
We check every car for any reports of:
Damage or accidents
Mileage manipulations
Thefts
Taxi or rental car use
Maintenance and inspections
Import information
Change of ownership
Open recalls of the manufacturer
Paste the VIN into the search bar. The system will check the availability of information about the vehicle and show the number of records in the database.

Select the necessary reports from the list and make a payment.

Download the report in PDF. Now you have the most reliable information about the car.