CarFax
The entire history of your car (by VIN) in one report, for only $3.99
Was the car in an accident or flood?
Degree of damage after the accident. What were the damages?
Real mileage and number of owners. How many times has the car been resold?
Content CarFax of the report
What information is in the CarFax report? Report example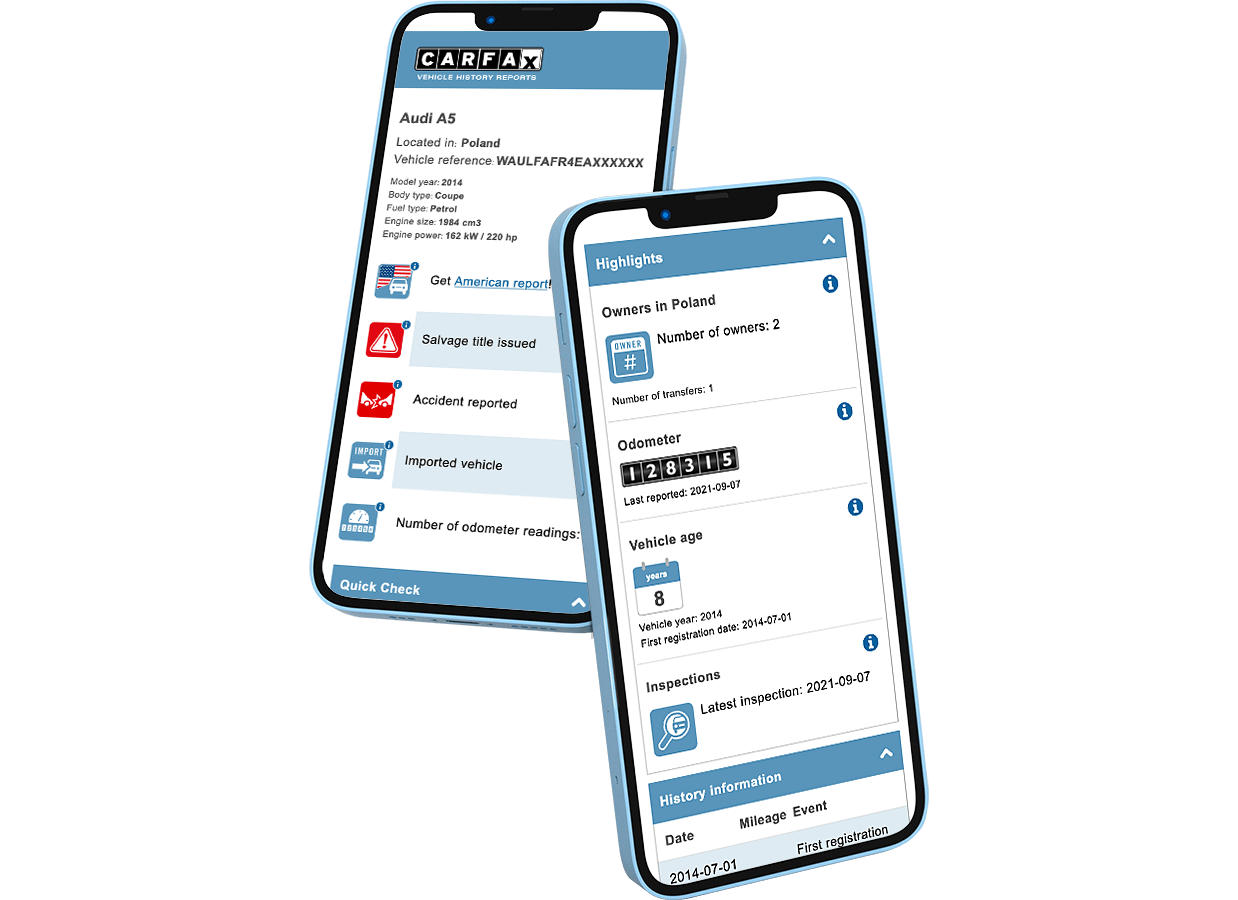 Learn more about the vehicle's history and avoid costly hidden problems
Carfax - is the most reliable and complete vehicle history report. This is the most popular report in the world to check the history of a car from America and Canada. Carfax is also actively expanding the base of European cars. Carfax is indispensable when checking the Bu of a vehicle before buying. Eliminates the purchase of a badly damaged car, and further excessive spending on repairs, or incurring losses.
We check every car for any reports of:
Damage or accidents
Mileage manipulations
Thefts
Taxi or rental car use
Maintenance and inspections
Import information
Change of ownership
Open recalls of the manufacturer
Paste the VIN into the search bar. The system will check the availability of information about the vehicle and show the number of records in the database.

Select the necessary reports from the list and make a payment.

Download the report in PDF. Now you have the most reliable information about the car.